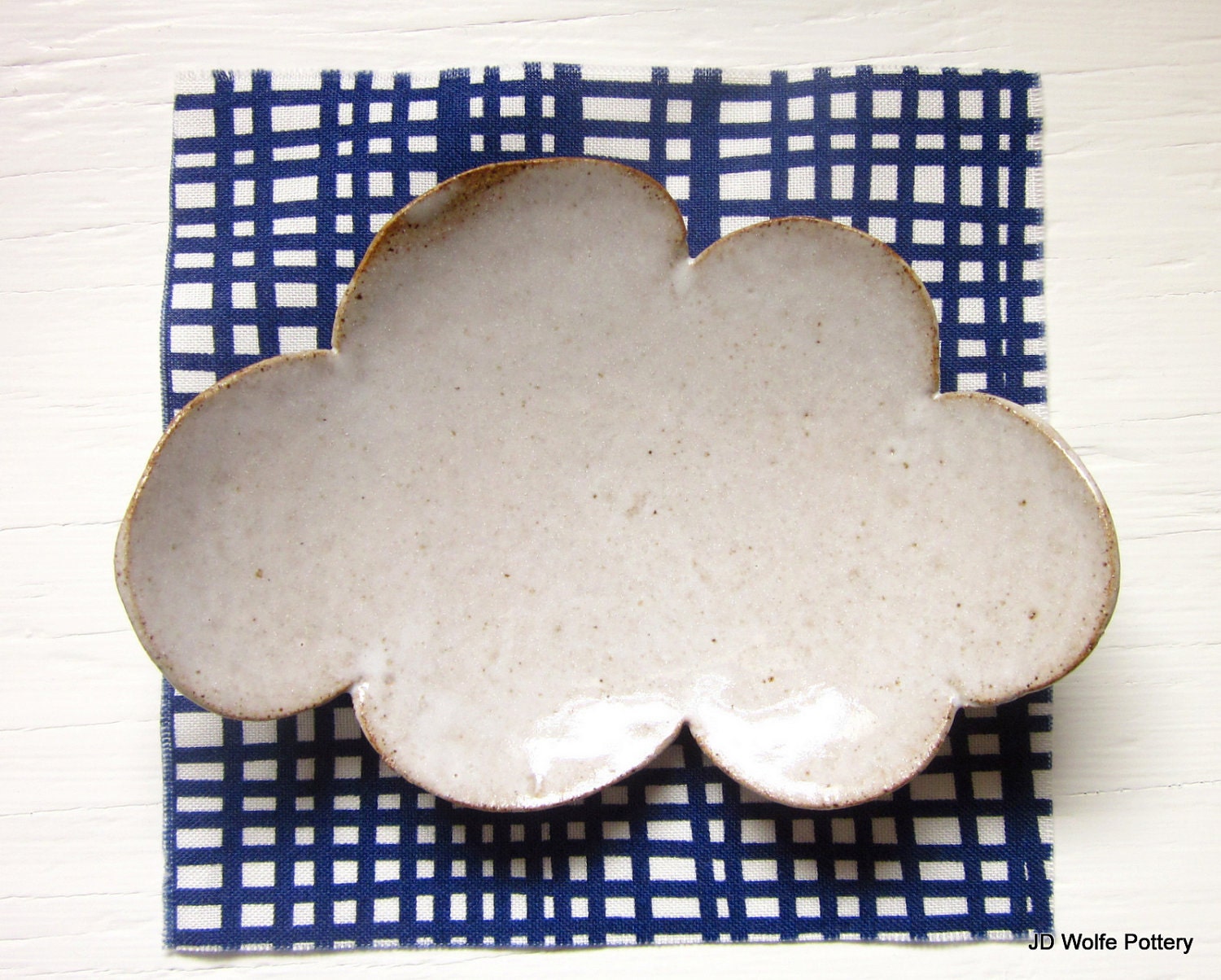 teaspoon rest byJDWolfePottery found at etsy here
Tiger said to me today "We are in a cloud" as she looked around at the fog.
I have been in a lovely cloud of sorts this week with my sweet family. I have really been trying to focus on the positive and I had a scared-for-my-life sort of scare earlier in the week and it has really helped me delve deeper into my positivity. I know that I am not perfect, and neither are my loved ones, but I know that we are much more than we seem. I want to bundle all that up, all that amazingness inside of us and hold it close to my heart, right up against my chest, and feel the hugeness that life is and the magnitude of opportunities I have available to me. I want to be "in a cloud" everyday,... focusing on loving where I'm at and who I'm with and what and how I do this thing called life.